Find Your Herbal Extracts
A conventional herbal extraction process primarily involves the separation of medicinally active portions of botanical parts such as bark, stems, leaves, roots, seeds, fruits etc from the inactive or inert components by in-house developed and standardized methods using carefully selective solvents in stainless steel jacketed vessels with steam as source of heat energy.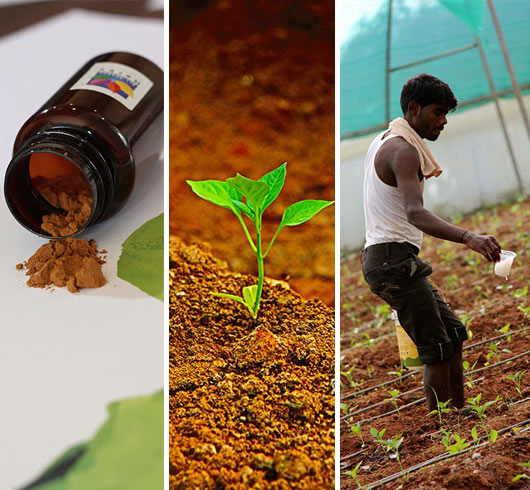 Our standardised herbal extracts find application in nutraceutical , food supplement and cosmetic formulations due to several associated properties such as antioxidant, anti-inflammatory, antiseptic and its antimicrobial properties.
The standardised herbal extracts are available as spray dried fine powder with free flow nature and in HPDE food grade Drums with 25kg packing . They need to be kept away from direct sunlight and moisture to obtain maximum shelf life and retain original actives.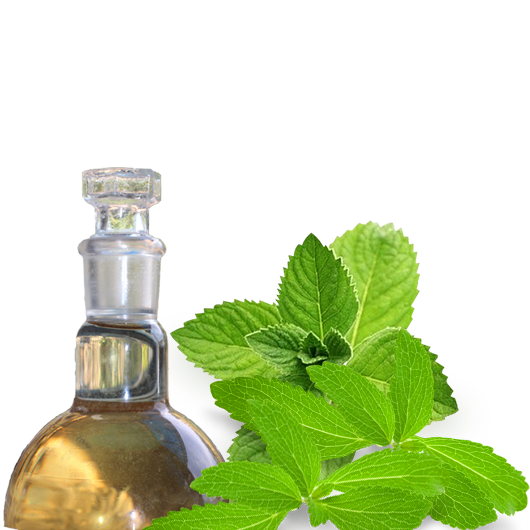 We have categorised the below extracts into regular and custom products based on the ready availability and lead time for supply to you. We hope you enjoy the quality of our extracts and will continue to work diligently to be your reliable supplier.
Signature Standardised Extracts (with minimum lead time for supply) These are our regular products and hence have a tendency to be available in our inventory at most times or can be supplied / manufactured within a reasonable amount of lead time.
| Sl.no | | Botanical Names | Part Used | Common name | Active Principle / Content |
| --- | --- | --- | --- | --- | --- |
| 1 | | Acacia catechu | Bark | Khadira | Tannins > 50%/Catechins > 20% |
| 2 | | Adhatoda vasica | Leaves | Vasaaka | Alkaloids >1.0% ( Vasacin) |
| 3 | | Aegle marmelos | Leaf/Fruit | Bael | Tannins > 7.5% -10% / Mucilage 10-15% |
| 4 | | Allium sativum | Pod | Garlic | Alliin > 0.5% -2.5% |
| 5 | | Aloe vera | Leaf | Ghritkumarika / Aloe | Mucilage / Aloin |
| 6 | | Andrographis panicultata | Whole plant | Kaalmegha | Andrographolides > 10%, Bitter >10% |
| 7 | | Asparagus adscendens | Root | Safed musli | Saponins > 20% - 40% |
| 8 | | Asparagus racemosus | Root | Shataavari | Saponins > 15%- 30% |
| 9 | | Azadirachta indica | Leaf | Neem | Bitters >2.0% - 2.5% |
| 10 | | Bacopa monnieri | Whole Plant | Nir Brahmi | Bacosides > 15% -50% |
| 11 | | Berberis aristata | Root | Daaru haridraa | Berberine > 8% |
| 12 | | Boerhavia diffusa | Root | Punarnavaa | Alkaoids > 0.01% -0.08% |
| 13 | | Boswellia serrata | Gum | Shallaki | Boswellic Acid > 60-85% |
| 14 | | Carica papaya | Leaf | Papaya | Glycosides > 20% -40% |
| 15 | | Cassia augustifolia | Leaf | Senna | Sennosides > 10 - 20% |
| 16 | | Centella asiatica | Whole plant | Manduukaparni | Asiaticosides> 10%, Saponins 10-25% |
| 17 | | Cissus quadrangula | Stem | Hadjod | Ketosterons > 5% |
| 18 | | Coleus forskohlii | Root | Coleus | Forskolin > 2.5% - 40% by HPLC |
| 19 | | Commiphora mukul | Gum | Guggul | Guggul sterones >1- 2.5% |
| 20 | | Curcuma longa | Rhizome | Turmeric | Curcumin > 5 -10% -95% |
| 21 | | Curculigo orchioides | Root | Kali musli | Saponin > 20% / Mucilage > 30% |
| 22 | | Cyperus rotundus | Root | Naagarmothaa | Alkaoides > 0.15 % - 0.5% Resins 10-20% |
| 23 | | Eclipta alba | Whole Plant | Bhringraj | Nor -Wedelolactone > 3%-Bitter >2% |
| 24 | | Embelia ribes | Seed | Vidanga | Tannins > 1%/Embelin > 1% |
| 25 | | Emblica officinalis | Fruit | Amla | Tannins > 20% -40%/Gallic acid > 5% - 10% |
| 26 | | Eugenia jambulana | Seed | Jamun | Saponins > 4% -10% |
| 27 | | Evolvulus alsinoides | Whole Plant | Shankapushpi | Bitters > 2.5% |
| 28 | | Garcinia cambogia | Fruit Rind | Vilayti imli / Garcinia | HCA 50-60% by HPLC , K-Salt 50% |
| 29 | | Glycyrrhiza glabra | Root | Jesthimadhu | Glycyrrhizin by Garratt method 15% - 25% |
| 30 | | Gymnema sylvestre | Leaf | Gurmaar | Gymnemic Acid 25% - 75% |
| 31 | | Hemidesmus indicus | Root | Anantmul | Saponins > 10% - 30% |
| 32 | | Leptadenia reticulate | Stem | Jivanti | Alkaloids > 0.5% |
| 33 | | Momordica charantia | Fruit | Karela | Bitters > 2.5% - 10% |
| 34 | | Morinda citrifolia | Root | Noni | Morindin > 15% |
| 35 | | Moringa oleifera | Leaf | Soanjana | Alkalodis > 0.1% / Glycosides >50% |
| 36 | | Morus alba | Leaf | Mulberry | Mulberry Leaf Extract > Flavonads -3% |
| 37 | | Mucuna prurita | Seed | Kaunch | L - Dopa by IP method > 15% |
| 38 | | Nardostachys jatamansi | Root | Jataamaansi | Vol.oil > 0.1% - 0.5% |
| 39 | | Nigella sativa | Seed | Kalonji / Karijeera | Bitters > 3%/Saponins > 15% |
| 40 | | Ocimum sanctum | Whole Plant | Holy Basil /Tulsi | Tannins > 7% -10%/Ursolic acid > 1-2% |
| 41 | | Phyllanthus niruri | Whole plant | Bhuumyaamalaki | Bitter >2%-5 % |
| 42 | | Picrorhiza kurroa | Root | Kutki | Kutki > 4% - 6%/Bitters > 6% |
| 43 | | Piper longum | Fruit | Pippali | Piperine > 5% |
| 44 | | Piper nigrum | Fruit | Kalimirch / Pepper | Piperine > 10% |
| 45 | | Plumbago indica | Root | Chittrakmool | Alkaloids > 0.8% - 0.15% |
| 46 | | Pterocarpus marsupium | Heart wood | Bijaysaar | Alkaloids > 0.4%/Pterostibene > 4% -5%/Flavones > 5% |
| 47 | | Psidium guajava | Leaf | Guava | Guava Leaf Extract >Polyphenols-20% -30% |
| 48 | | Punica granatum | Rind / Skin | Anar / Pomegranate | Ellagic acid by HPLC > 8% -40%/Tannins > 10 - 20% |
| 49 | | Rosa canina | Hip | Rose Hip | Rose Hip Extract Polyphenols > 5% - 35% |
| 50 | | Rubia cordifolia | Root | Manjishthaa | Tannins > 2%, Sapponins -10% |
| 51 | | Salacia reticulata | Root | Koranti / Ekanyakam | Glycosides > 15% |
| 52 | | Saraca indica | Bark | Ashoka | Tannins > 2.5%-10% |
| 53 | | Swertia chirayita | Whole Plant | Chiraitaa | Bitters > 4% |
| 54 | | Terminalia arjuna | Bark | Arjuna | Tannins > 25% |
| 55 | | Terminalia bellirica | Fruit | Baherda | Tannins > 25% - 40% |
| 56 | | Terminalia chebula | Fruit | Harda | Tannins > 20% - 40% |
| 57 | | Theobroma cacao | Husk | Cocoa | Oleoresin with Polyphenols / Theobromine |
| 58 | | Tinospora cardifolia | Stem | Guduuchi | Bitters > 1.5% - 3% |
| 59 | | Tribulus terretris | Whole Plant | Gokshura | Saponins > 20 - 60% |
| 60 | | Trigonella foenumgraecum | Seed | Methi/ Fenugreek | Saponins > 15 % -60%/Fiber > 50% |
| 61 | | Trikatu | Rhizome/Fruit | Combination(Piper nigrum/Piper longum/Ginger ) | Gingerol > 1%, Piperine > 2% |
| 62 | | Triphala | Fruits | Combination(Hard /Beharda/Amla) | Tannins > 25% - 45% |
| 63 | | Valeriana wallichi | Root | Tagara | Valeric acid > 0.8% |
| 64 | | Vitis vinifera | Fruit/Seed | Draakshaa | Polyphenols > 20% -95% |
| 65 | | Withania somnifera | Root | Ashwagandha | Withanolides > 2.5% - 10% Alkaloids 1% |
| 66 | | Zingiber officinale | Rhizome | Ginger | Gingerols by HPLC > 5% |
| 67 | | Caesalpinia crista | Whole Plant | Karanji | Bitter > 5% |
| 68 | | Alstonia scholaris | Whole Plant | Saptaparni | Glycosides > 20% |